This post describes how one creates an astro-image like the one below. This will be a bit of a dry post. Let's start start with the finished product, an image I took of Messier 81 in the constellation of Ursa Major, also known as Bode's Galaxy.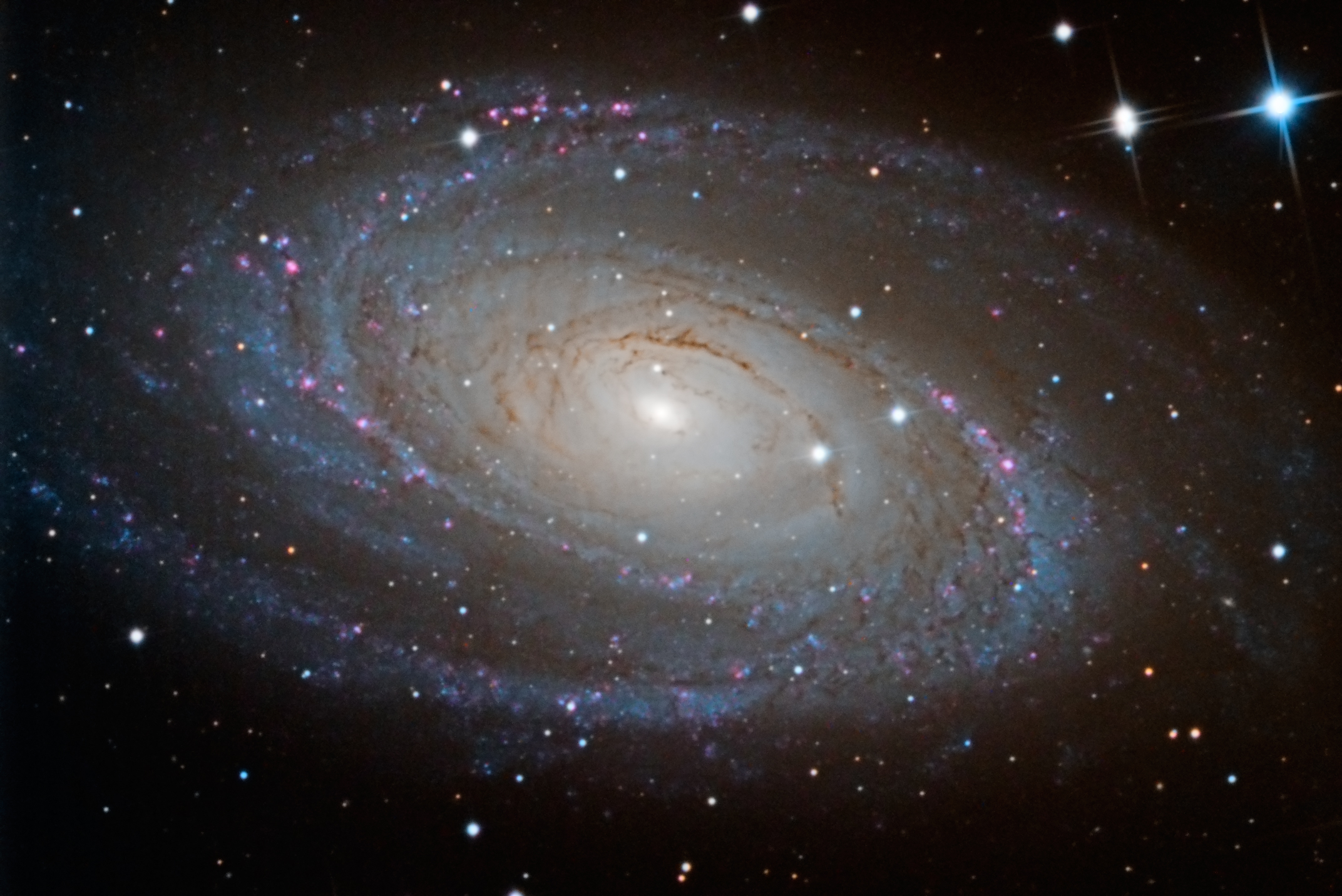 I use the term "image" intentionally to contrast with "photo." These images are the result of capturing data on a CCD through a telescope in multiple long exposures. They are not photos. These data need to be processed to become the pretty images we see. The image of M81 above used 3 hours 25 minutes of exposure time, taken in multiple 5-minute exposures with white light, red, green, and blue taken separately and processed as described below to create the final image.
The data are noisy. There are anomalies in the optical system like dust or uneven illumination though the telescope. Heat causes random charges to accumulate on a CCD during long exposures, even with the CCD chilled to -25°C. The CCD chip itself may have minor defects that generate differences in how photons are collected. The electronics introduce noise when data are read off the CCD and passed to the computer controlling the camera. Finally, the objects being imaged are very dim, so the signal we are trying to capture is small, just barely above the background glow of the sky.